Extra
Fizik VENTO POWERSTRAP R2 AEROWEAVE
A pure racing shoe: the lightest and most breathable model in the fizik performance line, with a high-tenacity mesh-like upper structure, foot-wrapping Velcro closure and R2 carbon outsole.
TECHNOLOGIES / SPECIFICATIONS

Aeroweave: extremely breathable, high tenacity net-like upper structure
Powerstrap: foot-wrapping Velcro closure designed for an enveloping fit
R2 carbon outsole: optimized cleat positioning, high stiffness and lightness tuned for power transfer
Weight: 205g (size 42 - 1/2 pair)
DESCRIPTION
VENTO POWERSTRAP R2 AEROWEAVE is a pure racing shoe: the lightest and most breathable model in the fizik performance range, engineered with an innovative high tenacity net-like structure which is coupled with our stiffest carbon sole.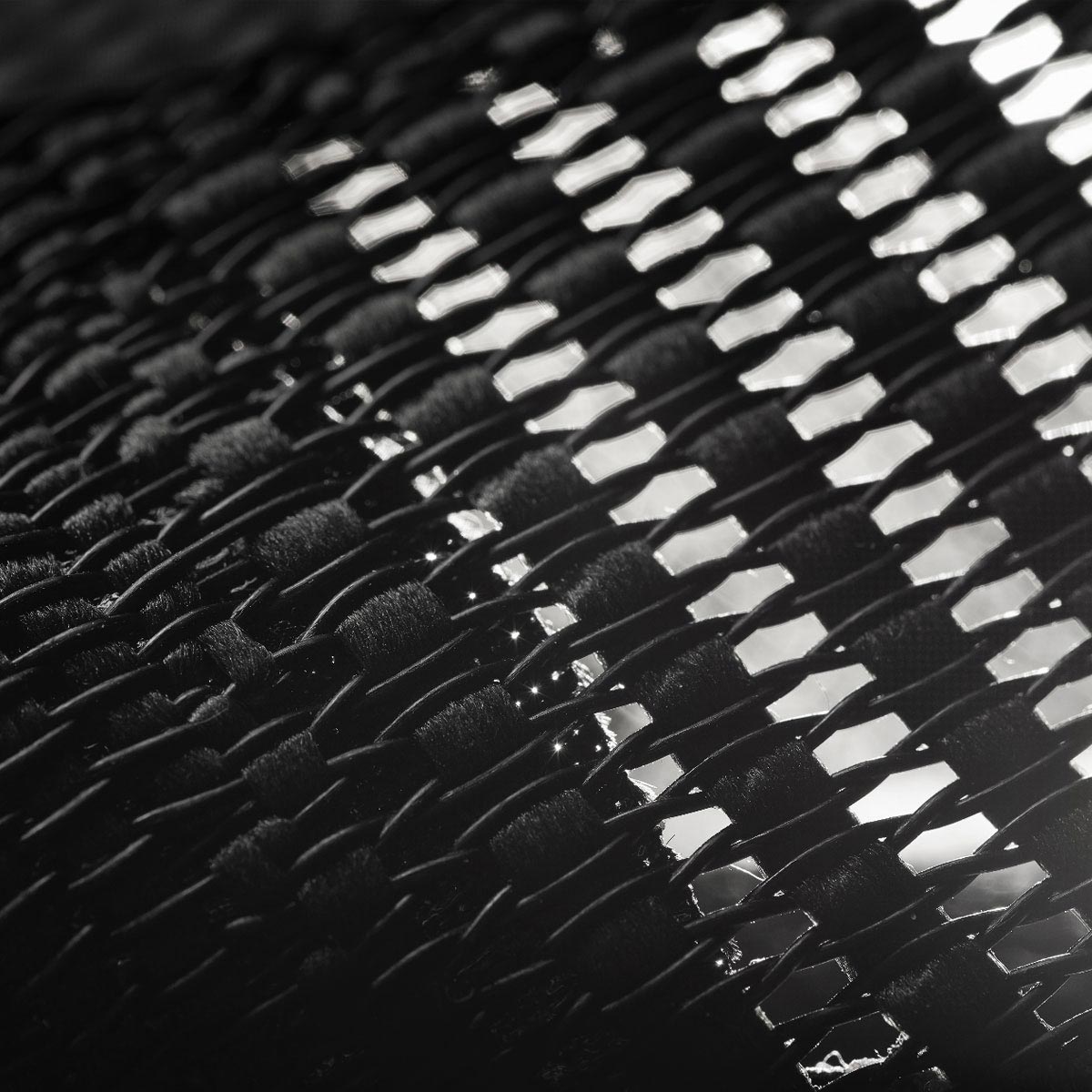 AEROWEAVE
The pursuit of reducing weight and increasing ventilation, while maintaining support and protection led our designers and engineers to the development of a new material used in the upper. Called Aeroweave, it's an advanced woven fabric that interlaces lightweight nylon fibers with filaments of thermoplastic polymer.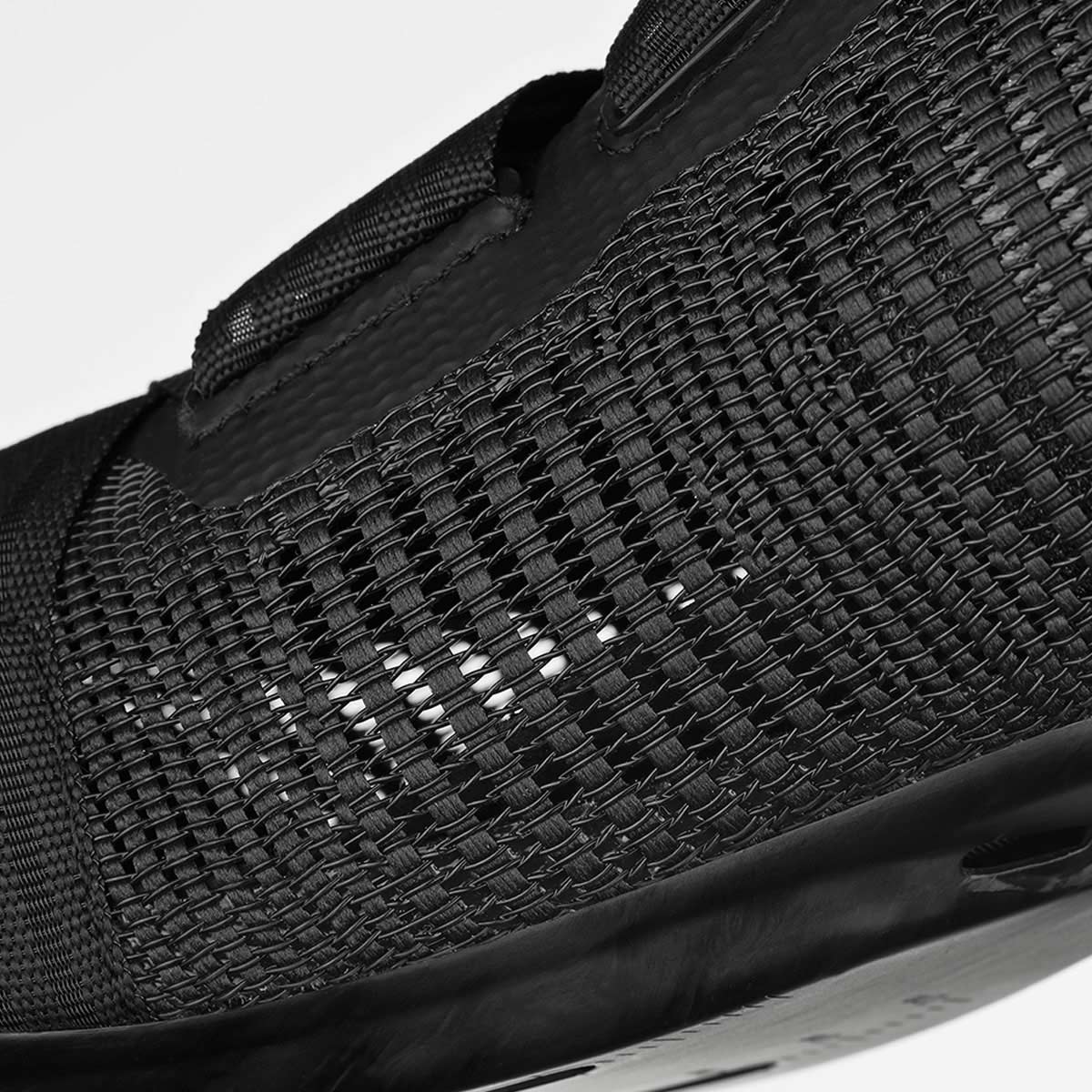 This blend of threads creates a material with an open, net-like pattern that is extremely airy, yet highly resistant and resilient. The Vento Powerstrap R2 Aeroweave's upper is so intensely vented that the riders' socks are visible through it. Aeroweave is a malleable material, and moves to effectively cradle the foot, but its tenacity delivers the support and containment required for a high performance racing shoe.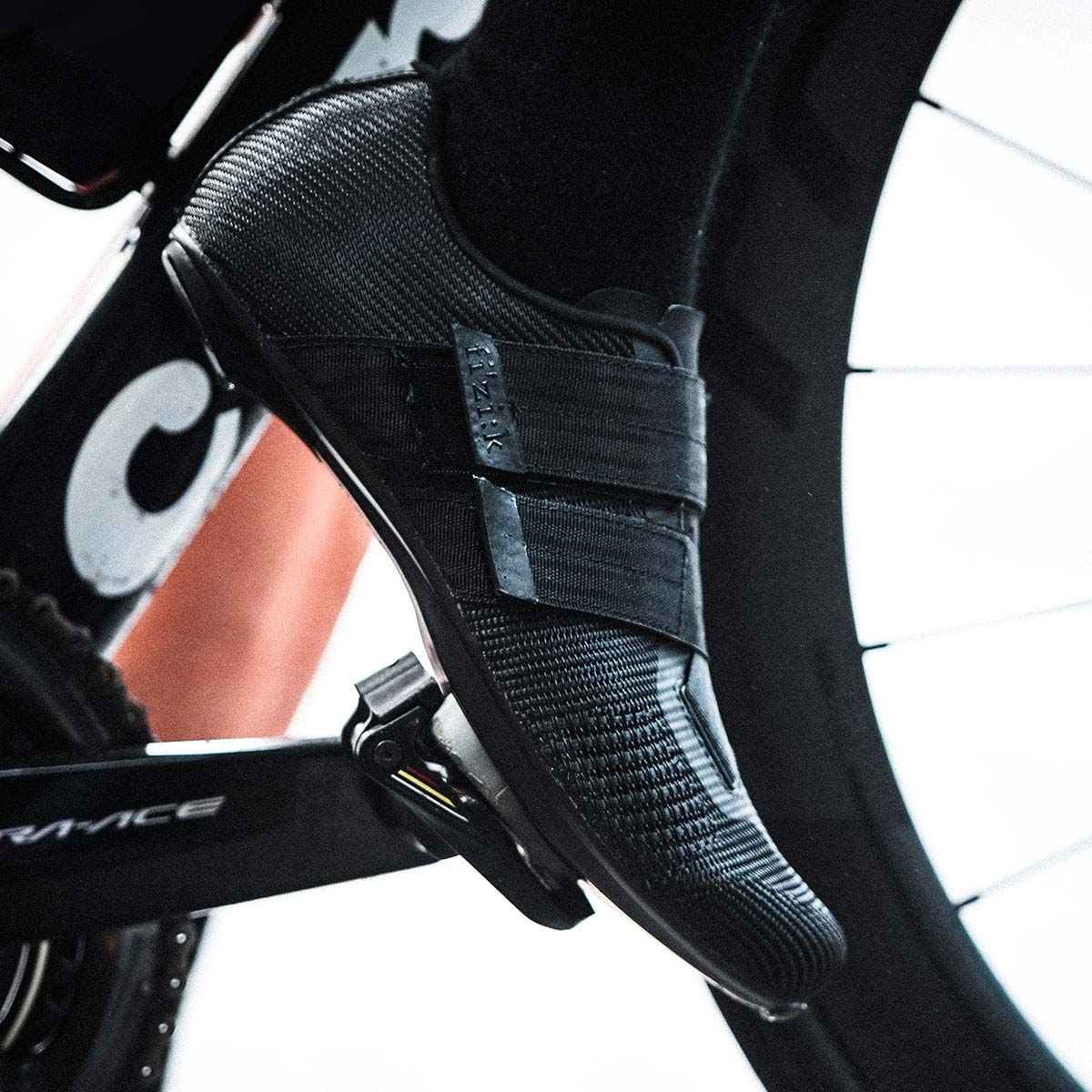 POWERSTRAP
While most traditional Velcro closures just pull together two sides of the shoe's upper, in the Vento Powerstrap configuration a ribbon wraps around the foot, providing secure containment using just two straps. The instep and the midfoot are separately adjustable for customized fit and compression. These straps have been streamlined to make them even lighter and stronger.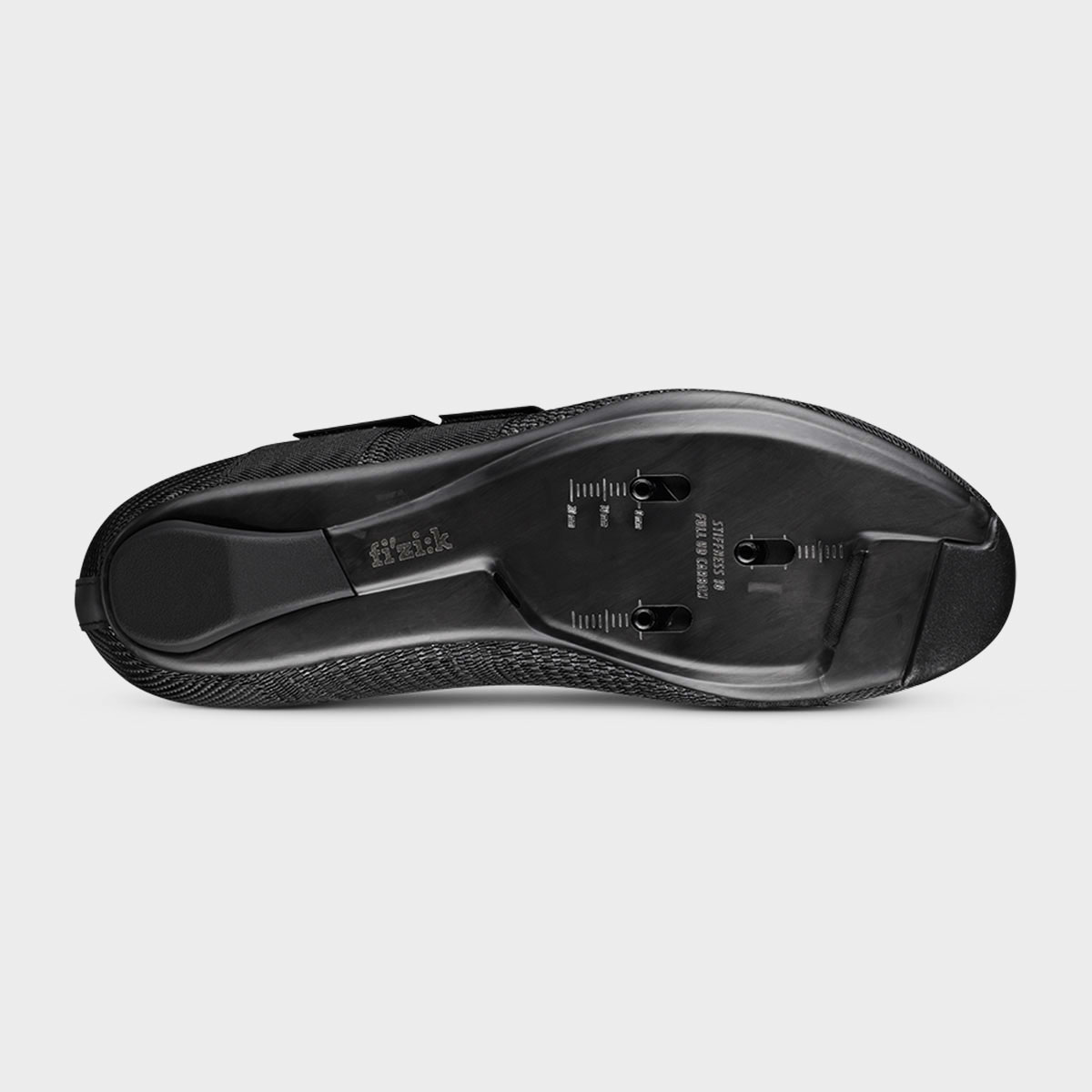 R2 OUTSOLE
Vento Powerstrap R2 Aeroweave also features a whole new outsole: the R2 outsole's engineered carbon fiber layup saves weight and delivers increased stiffness. With an index of 10, the R2 is the stiffest outsole in the fizik range. A wide vent inlet and deep internal channelling provide a cooling airflow, contributing to temperature management. The cleat positioning is slightly further rear-wards compared to traditional settings, to optimize pedalling efficiency and reduce knee compression, especially well suited to very aggressive, forward aero positions.