CA GO BIKE
CA GO FS200 Life Family-Plus
The fully equipped electric family vehicle
The FS200 Life Family-Plus combines just about all the extras you could wish for in terms of security and comfort. For example, Ortho-Safety-Collar and All-Weather-Top for the cargo box. This is how you get your children safely to their destination. And you'll be comfortable, fast and relaxed on the road. Say hello to your new family vehicle.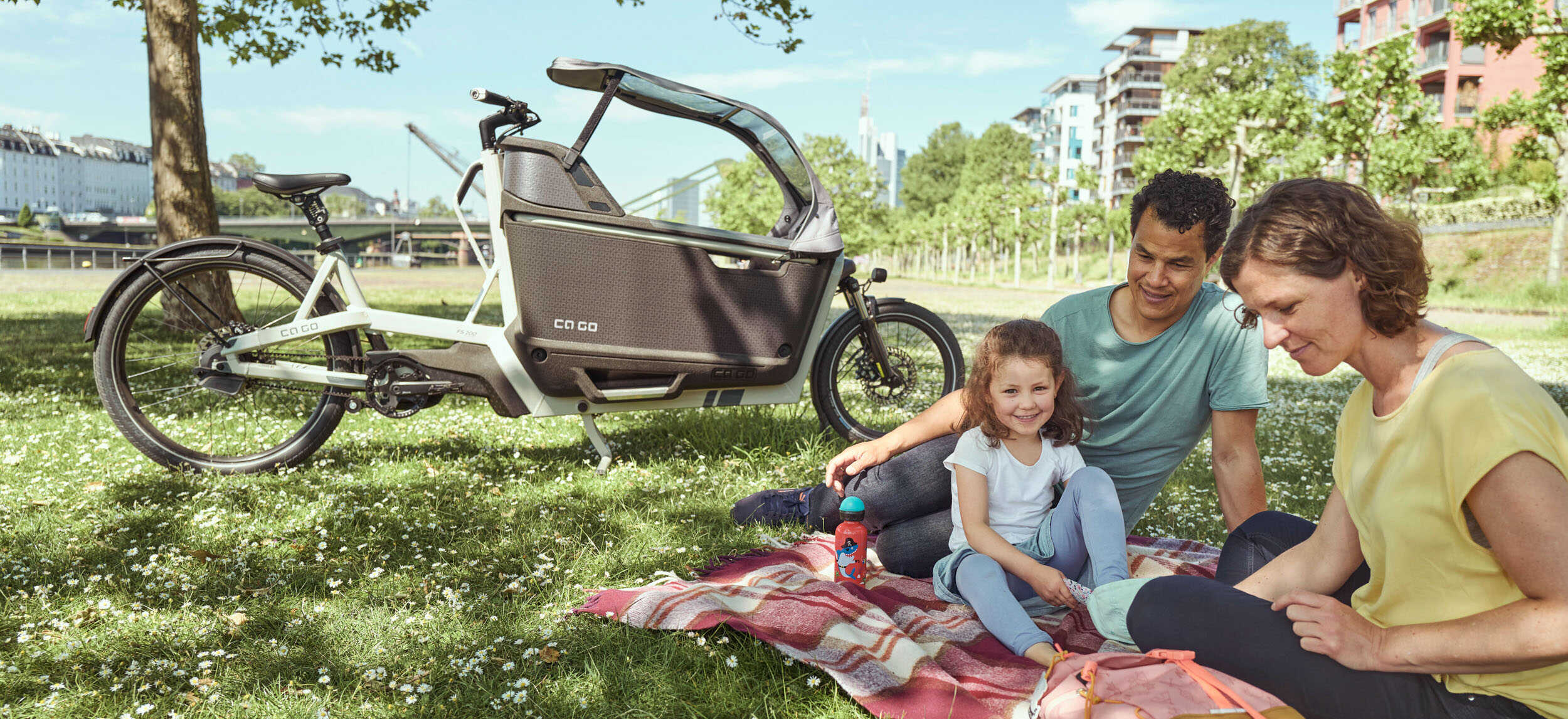 A smart decision: Your Ca Go Bike as a promotion model
With this model, we put a crown on the FS200 Life Family. In addition to the Ergonomic-Child-Seat, a rear rack and a suspension seat post, the Plus version comes with many other extras. Above all, our crash-tested Ortho-Safety-Collar. The kids find protection from rain, wind and sun under the innovative All-Weather-Top. The Supernova M99 MINI PRO light system with a high beam in the front and brake light in the rear turns night into day. And our invisibly mounted GPS tracker protects your new family vehicle from thieves.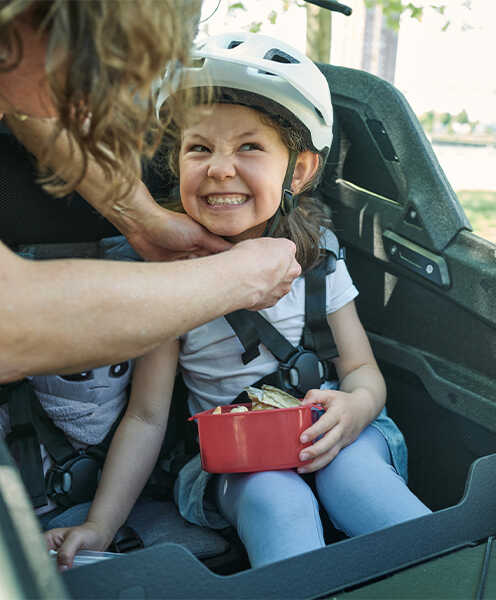 Fast, comfortable and always on the safe side: The fully equipped cargo box with Ortho-Safety-Collar and All-Weather-Top is our safety passenger compartment for young travellers.