Chicken Cyclekit
BASSO TERA GRAVEL Shimano GRX 600 2X11
Your way of Riding, Perfected
No matter how you like to spend your time on the saddle, Tera was designed to boost your riding style by providing a technical platform for adventure riding. If you love riding the urban trails in Milan or taking on bike-packing trips in the heart of wildness, you're looking at the perfect bike for you. What is your riding style?
Speed, Handling, Reactivity
Comfort and Reliability…without compromise…no matter the terrain.
Ride, Perfected
Bringing a better riding experience reserved for a smaller audience to an infinitely larger group of riders. Compatible with both 1x and 2x groupsets.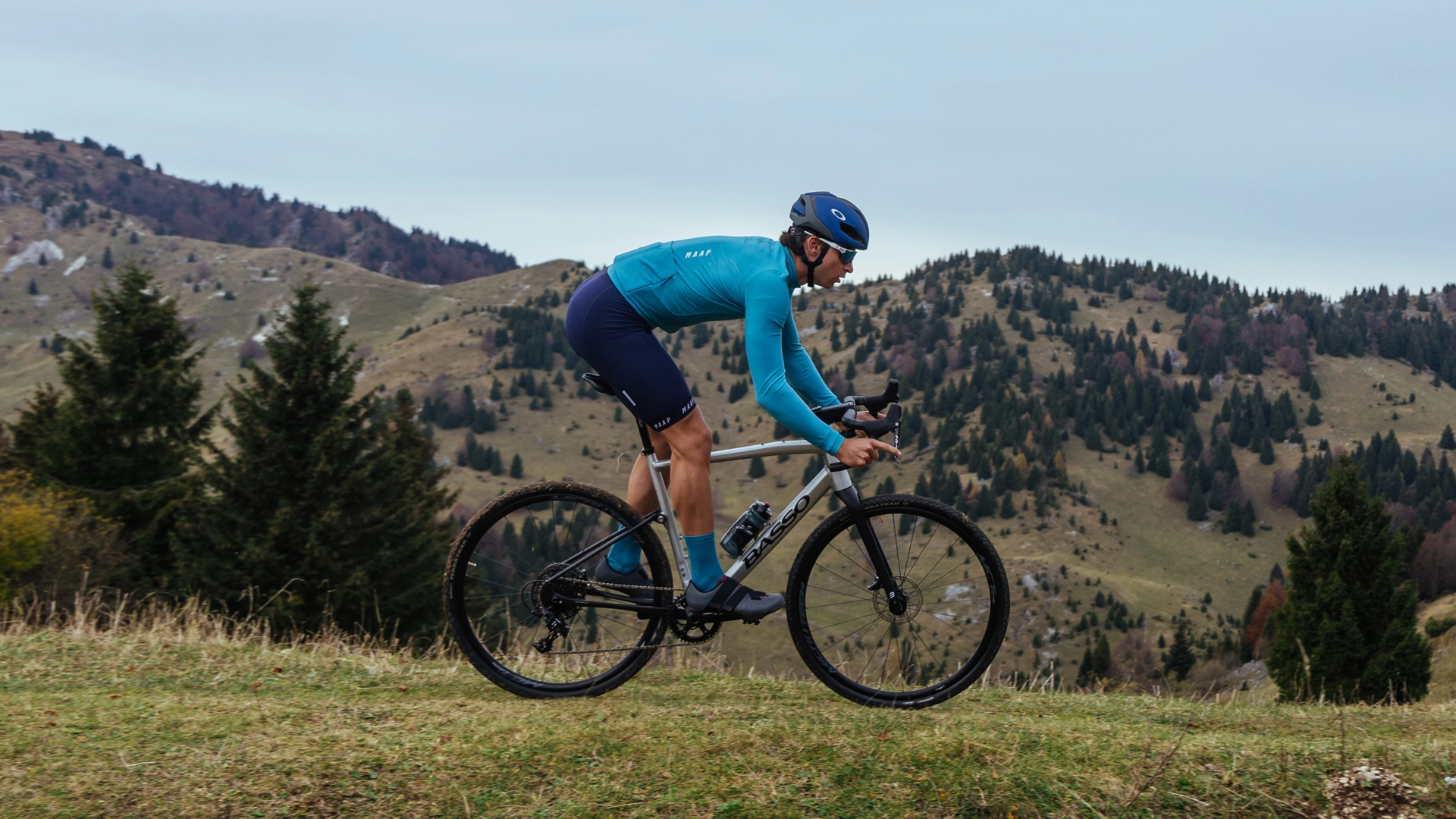 The Geometry
Basso developed geometry studied to confer the perfect blend of snappy handling and acceleration and a comfortable position for the long haul.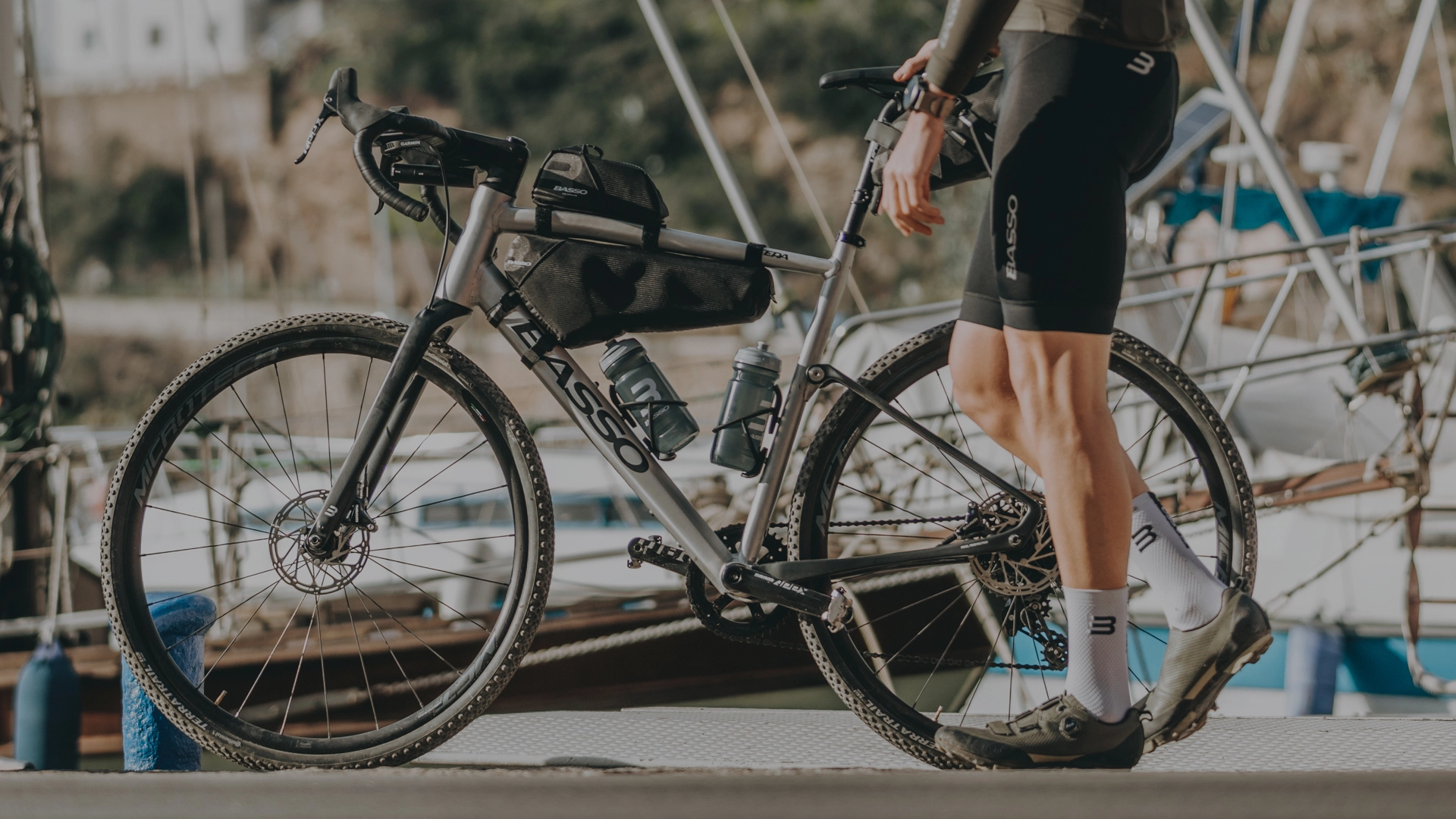 The first mixed-material
 

semi-suspension bike
Taking the best properties of not one, but two materials and constructing a better way to explore new horizons. Tera is the first mixed-material, semi-suspension, performance-oriented gravel solution on the market.
Geometry
Every good bike fit starts with choosing the correct frame size for you. This will allow you to benefit best of the bike's performance and comfort for an efficient riding position.
| | S | M | L | XL |
| --- | --- | --- | --- | --- |
| SEAT TUBE (A1) | 430 mm | 490 mm | 540 mm | 570 mm |
| TOP TUBE (B) | 501 mm | 530 mm | 560 mm | 590 mm |
| REACH (R) | 340 mm | 359 mm | 384 mm | 408 mm |
| STACK (S) | 545 mm | 574 mm | 592 mm | 607 mm |
| SEAT TUBE ANGLE (C) | 73,5° | 73,5° | 73,5° | 73,5° |
| STEERING TUBE ANGLE (D) | 70° | 70° | 70° | 70° |
| CHAIN-STAY LENGTH (E) | 425 mm | 425 mm | 425 mm | 425 mm |
| BB TO FORK LENGTH (F) | 572 mm | 602 mm | 633 mm | 661 mm |
| HEAD TUBE (H) | 130 mm | 160 mm | 180 mm | 195 mm |
| HANDLEBAR WIDTH OUT/OUT (M) | 420 mm | 440 mm | 460 mm | 480 mm |
| STEM LENGTH (N) | 90 mm | 100 mm | 100 mm | 100 mm |
| CRANK LENGTH (O) | 170 mm | 172,5 mm | 172,5 mm | 175 mm |