Extra
A lightweight road bike saddle with full carbon double-shell construction, Mobius braided carbon rails and a thermowelded black microtex cover.
TECHNOLOGIES / SPECIFICATIONS
Antares: Slightly waved saddle profile
Solid: hand made construction for optimal power transfer combined with resilient cushioning for even distribution of body weight
EVA padding: low profile, light weight cushioning for direct ride feel
Mobius carbon rails: 7x10 mm closed loop design for balanced weight distribution
High-module full carbon shell: the ultimate in stiffness and light weight
Weight: 140 gr
Dimensions: 275x140 mm
DESCRIPTION
A full carbon, performance racing saddle that delivers stiffness and light weight, this ANTARES 00 edition has been developed to meet the demands of the most discerning World Tour athletes with a high module full carbon shell tuned for maximum power transfer.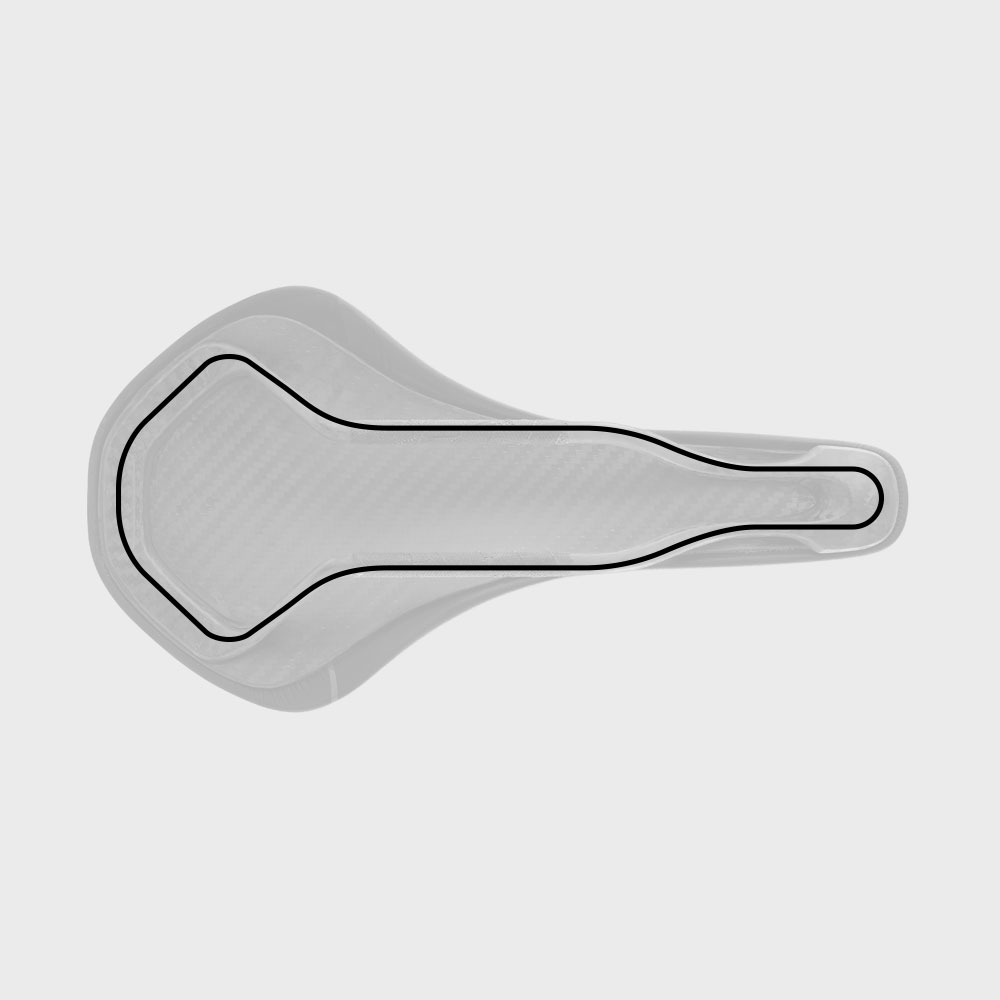 The monocoque carbon rails offer extremely stiff and seamless support through its Mobius configuration, a proprietary closed loop design that delivers better weight distribution and eliminates pressure hotspots on the ischial bones.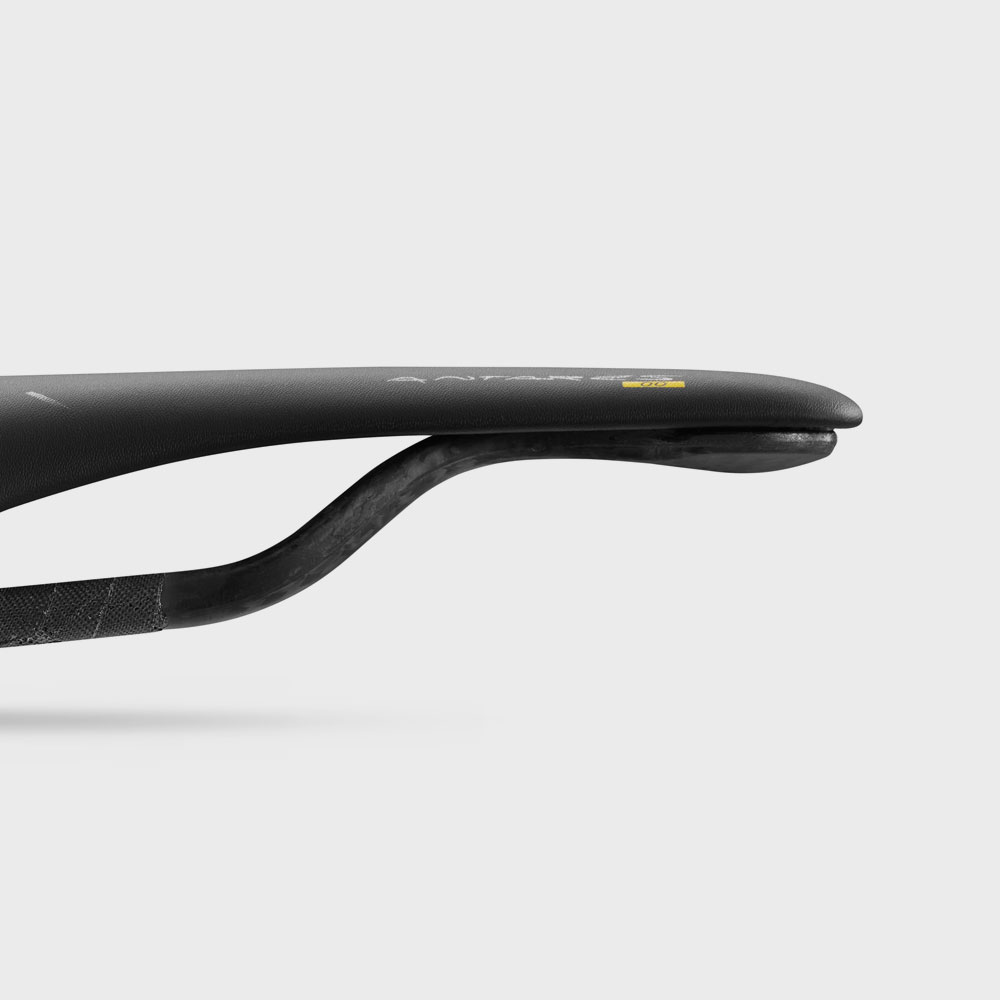 The 00 is the lightest option in solid surface range, with an extremely low-profile EVA padding to save weight, yet providing the comfort and ride feel you need when pushing the pedals to victory.