BASSO
BASSO VOLTA GRAVEL Sram Apex 1x11
The most versatile Basso platform to date takes the extremely versatile gravel bike Palta and adds a powerful electric motor.
Ride Perfected for all
The Volta brings the capability to enjoy a perfected ride not only anywhere but to anyone, adding watts and volts making every ride as fun as the first one.
The frame construction
Constructed by hand with the same high quality carbon (3K Torayca HMCF T700-MR60) found on all our gravel bikes.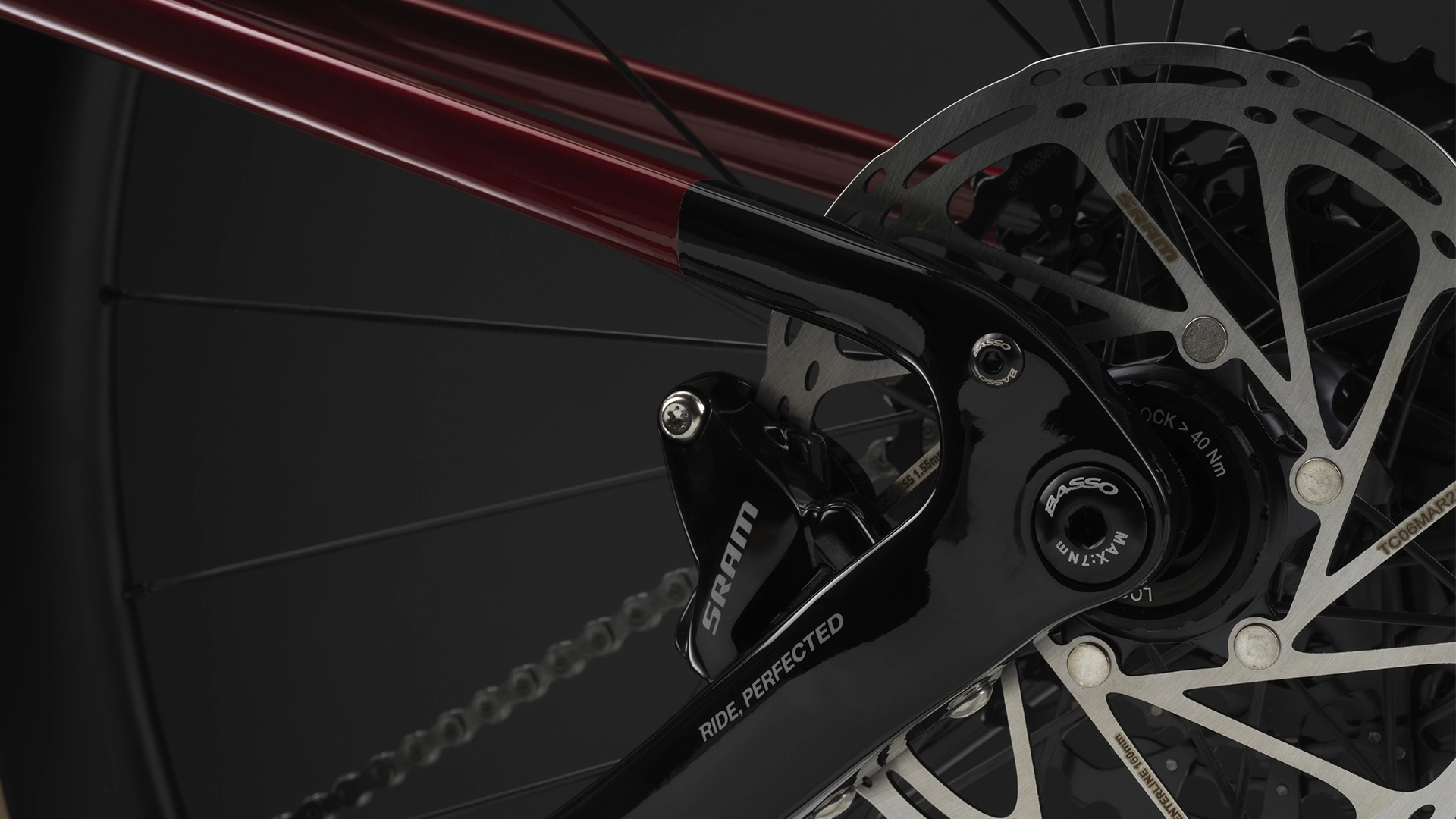 Powered by Polini
Polini EP3+: Italian frame, Italian motor, Italian quality with a torque value of over 75Nm (250W power) and a 500Wh Lithium battery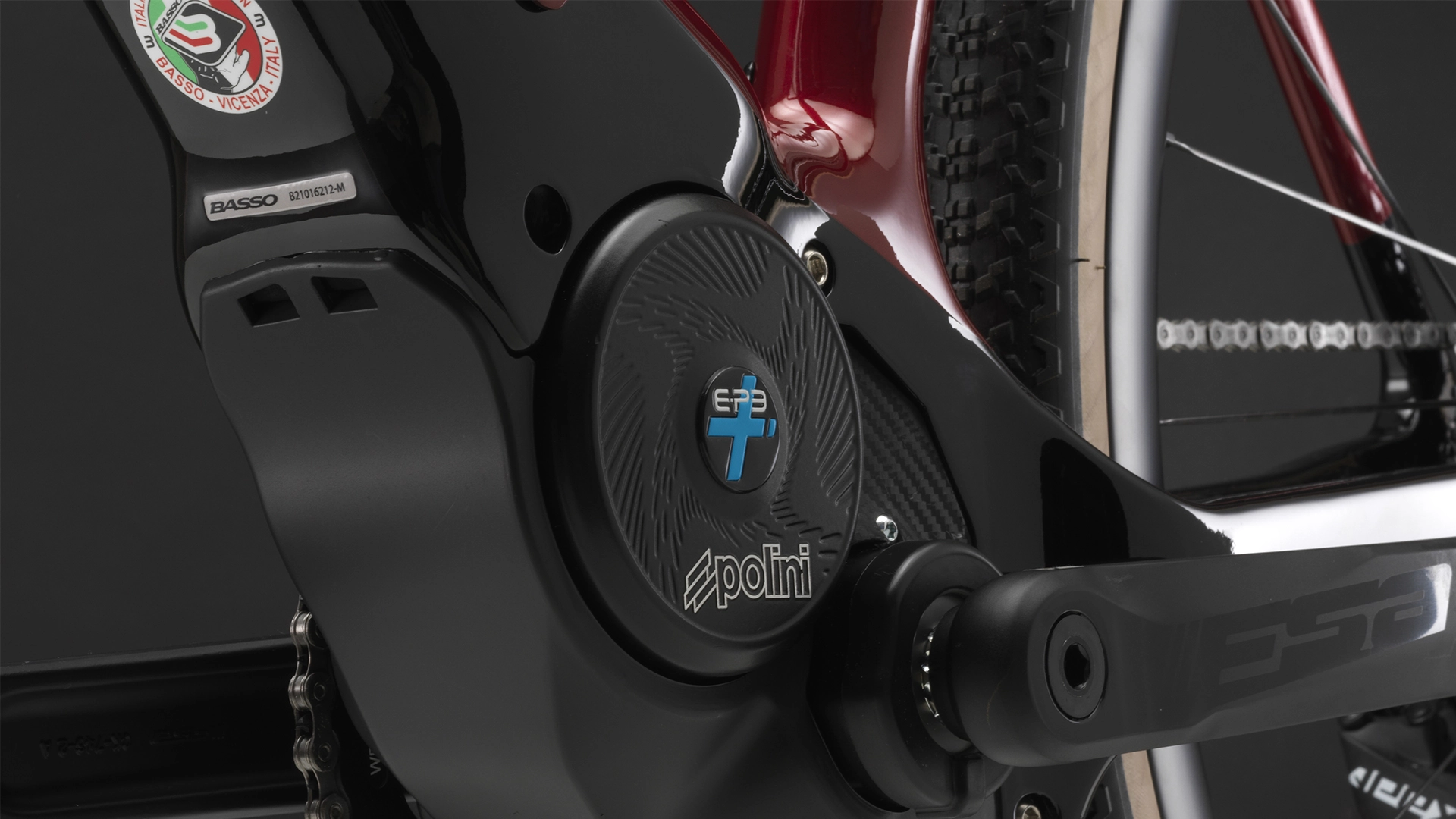 The new display is easy to read thanks to the adaptive light 2,5' color screen, with automatic adaptation of the color and intensity according to the ambient light. Furthermore it shows precisely the cyclist pedaling power, the cadence, the motor power and residual range.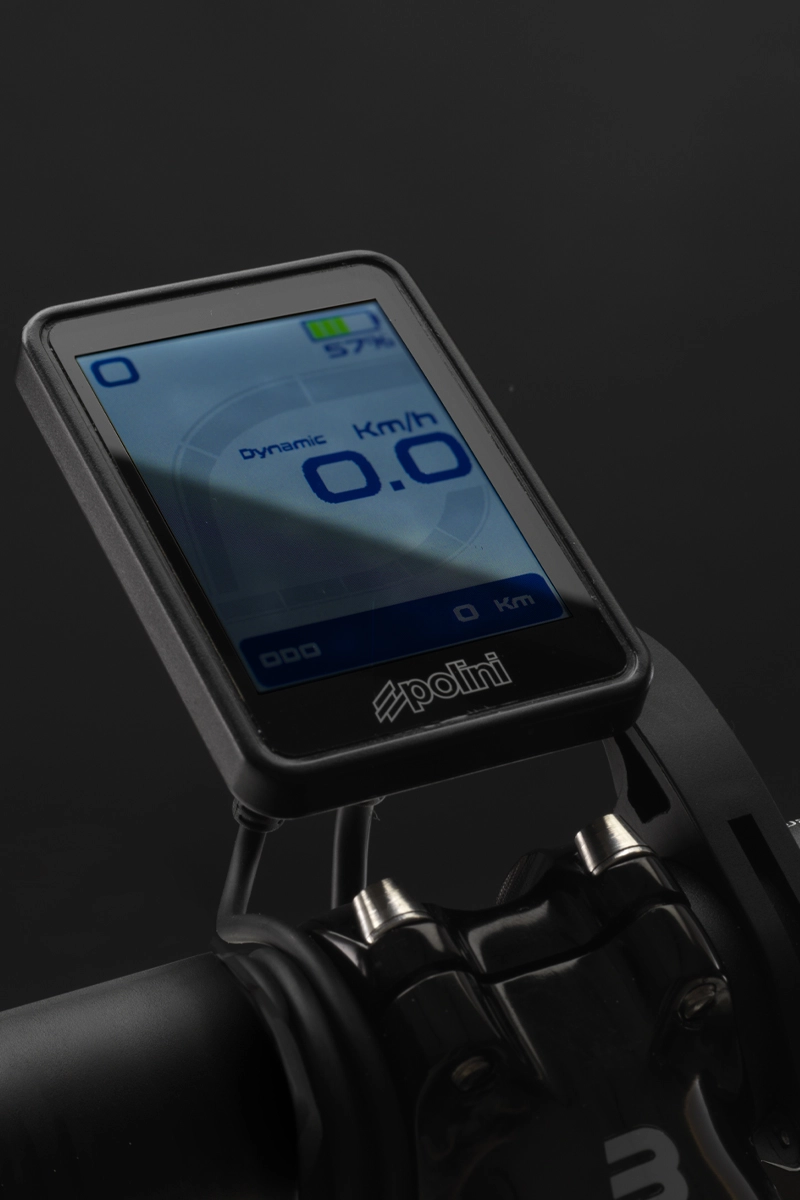 Light, powerful and compact, Polini E-P3+ motor features a very reduced volume and it exploit a 75Nm torque.
The 500 Wh Integrated Polini battery offers 5 levels of assistance and up to 220 km of support.
A totally hidden fixing solution that is invisible on the frame, intertwining technological and aesthetic innovation.
The result is a lightweight, invisible and strong integrated system with three screws, which has been further implemented through the vulcanization of the steel plank. This Basso solution gives the 3B system an anti-vibration function, which improves the riding experience by elevating comfort on uneven and bumpy surfaces.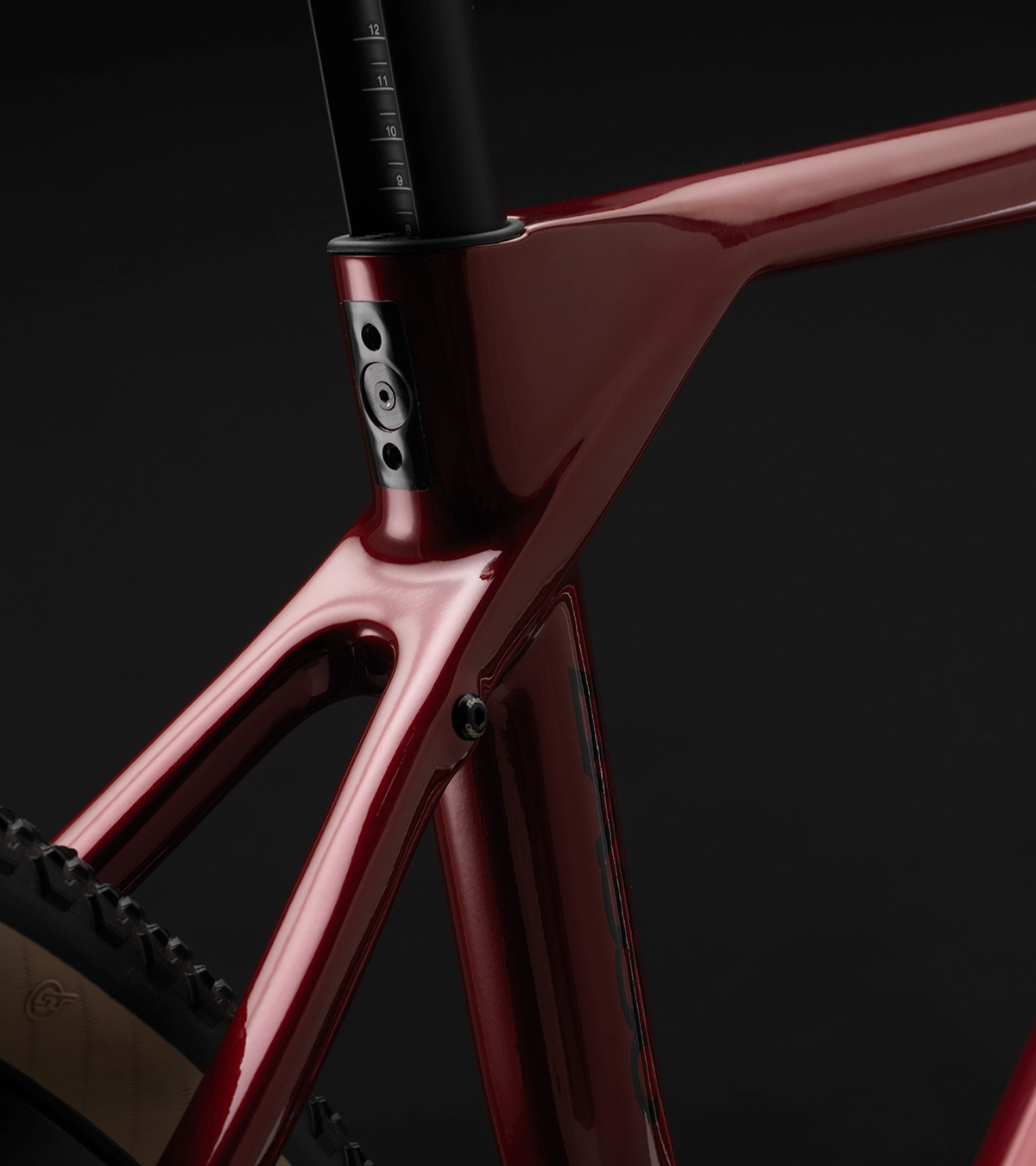 Tire clearance up to 45 mm for increased versatility and comfort in any situation.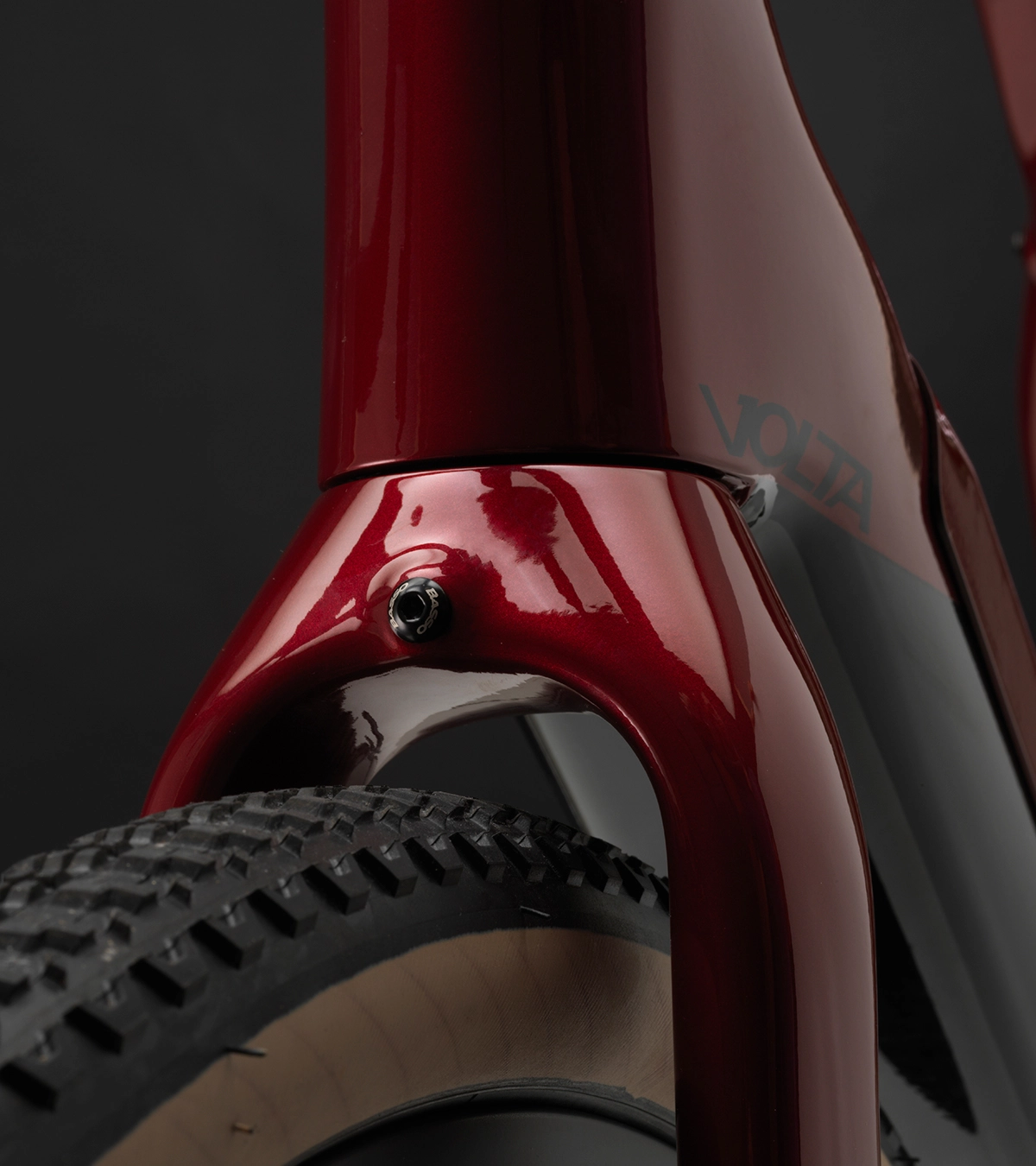 Internal routed cables for clean aesthetics and cable protection.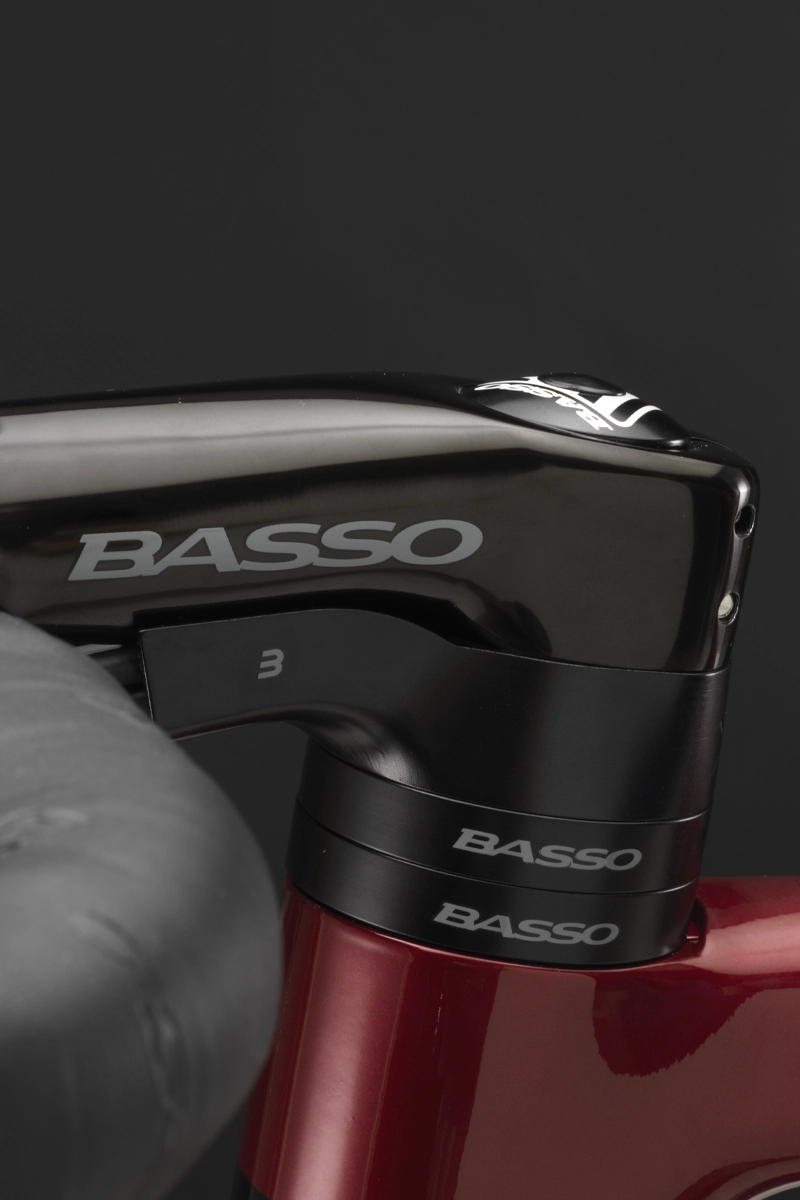 Geometry
Every good bike fit starts with choosing the correct frame size for you. This will allow you to benefit best of the bike's performance and comfort for an efficient riding position.
| | S | M | L | XL |
| --- | --- | --- | --- | --- |
| SEAT TUBE (A1) | 430 mm | 490 mm | 540 mm | 570 mm |
| TOP TUBE (B) | 500 mm | 530 mm | 560 mm | 590 mm |
| REACH (R) | 348 mm | 364 mm | 382 mm | 402 mm |
| STACK (S) | 549 mm | 580 mm | 603 mm | 617 mm |
| SEAT TUBE ANGLE (C) | 74,5° | 74° | 73,5° | 73° |
| STEERING TUBE ANGLE (D) | 69,5° | 70° | 71° | 71° |
| CHAIN-STAY LENGTH (E) | 440 mm | 440 mm | 440 mm | 440 mm |
| BB TO FORK LENGTH (F) | 574 mm | 597 mm | 612 mm | 636 mm |
| HEAD TUBE (H) | 130 mm | 160 mm | 180 mm | 195 mm |
| HANDLEBAR WIDTH OUT/OUT (M) | 420 mm | 440 mm | 440 mm | 460 mm |
| STEM LENGTH (N) | 90 mm | 100 mm | 100 mm | 120 mm |